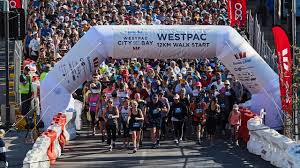 Join the Cure4CF Army in this year's virtual City 2 Bay Fun Run! Led by CF Warrior and Cure4CF ambassador Emmah Money aka CF Mummy.
Put on your war stripes and head into battle with us!
This is a virtual event so register, pick your distance and complete your run or walk by Monday 30 November 2020 and raise much needed funds to find a cure for cystic fibrosis.
Sign up today, be one of the 1st 10 to raise $500 for cure focused research and get free registration.
Date: Complete your run or walk between 24th October and 30th November 2020