Kate Collins, SA
We are delighted to announce 9News   Adelaide presenter Kate Collins as our  newest ambassador. A proud South Australian, Kate has been an integral part of the 9News team for more than a decade and is a passionate long-time supporter of the cystic fibrosis community.
'I'm thrilled to be joining the Cure4CF Army and helping in any way I can to find a cure for Cystic Fibrosis. I have watched a dear friend of mine, living with CF, face many health challenges over the years, as well as seeing him benefit from recent advancements in CF treatments. It's my great hope that a cure will be found in his lifetime and I'm passionate about being part of a team working hard to make that happen, say's Kate.'
Cure4CF CEO Suzy Dimaline says, 'I am incredibly excited to welcome Kate to Cure4CF. She is well known for her professionalism, community spirit, warmth and kindness and will be an amazing addition to our team. On behalf of the Cure4CF Board, staff and team, welcome Kate, we look forward to working alongside you in pursuit of a cure for cystic fibrosis.'

James Kozlowski, NSW
James is the school principal at Endeavour Sports College and has over 20 years' experience in the education system. When his niece, Aveline, was diagnosed with cystic fibrosis in 2019, his shock and sadness quickly turned into a desire to take action.
"I soon discovered the great work of the Cure4 Cystic Fibrosis Foundation and set about raising money for their fight to find a cure. I am honoured to be selected as an ambassador as it gives me the opportunity to join their war against CF. I know that a cure is within reach and as long as I have a breath in my lungs, I'm #All4TheFight for CF Warriors."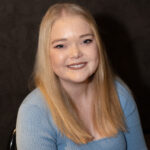 Olivia Wood, NSW
As our Community Ambassador for New South Wales Olivia is keen to  shine a spotlight on our research  program and help our fight for a cure. Olivia knows all too well the challenges of living with cystic fibrosis. At 21 this CF Warrior has battled hard and is determined to find a way of   creating a better life for herself and others living with CF.
"I'm excited to join the team at Cure4CF and am pleased to have found a fundraising group and community, solely working on finding a cure for the cystic fibrosis. Their work is vital, and I am keen to help accelerate their cause any way I can."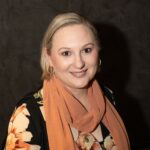 Jen Kozlowski, NSW
As a mum of CF Warrior Aveline, Jen brings lived experience and important insights to our Foundation and community about the enormous impact of cystic fibrosis. An avid fundraiser, Jen generously shares her story in the hope to inspire others to join our fight for a cure for cystic fibrosis.
"I am honoured to be an ambassador for Cure4CF. The promising work of this foundation brings hope to families like mine. As a mother of a CF warrior, I am so grateful for the research projects that Cure4CF fund, which directly impact my daughter so that she will have a bright future."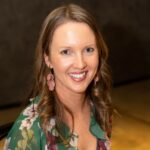 Kristen Sheaff, NSW
Kristen is mum to four-year-old CF Warrior Myla who has two very rare CF genes. Kristen and her husband Ryan have already raised more than $100K for the Cure4CF research program.
'I am honoured to be an ambassador for the Cure4CF Foundation and support the amazing work they are doing to help find a cure for Cystic Fibrosis. As a mother of a beautiful little CF Warrior, who I see fight every day, I want her to see that I'm fighting for her too. There is so much promising research happening towards finding a cure and I want to do my part in raising awareness and funds so that together we can achieve that goal.'

Kristy Thomas, QLD
Kristy is a communications specialist and a Mum to a little boy with cystic fibrosis. She knows all too well the impact cystic fibrosis has on sufferers and their loved ones.
"In everything our family does, CF plays a central role. Our days are structured around chest physiotherapy, medications and avoiding infections. But in the midst of all that we try to create the most fulfilling and normal life that we can for our son. We are fighting to keep him well enough for long enough that when a cure is found, he will be able to reap the benefits. That is why I am delighted to be working with Cure4CF to build understanding of this disease. I want my voice to be a battle cry that calls others to join the fight against CF."
Jamie Sach, SA
In November 2015, Cure4 Cystic Fibrosis welcomed Jamie Sach as our newly appointed Ambassador. Jamie who most would agree has arguably one of the best jobs in the world as Global Ambassador for iconic South Australian wine Penfolds, is looking forward to putting his profile and voice to good use as he joins us in a very personal fight to find the cure for cystic fibrosis.
"Cystic fibrosis is a cruel genetic disease that greatly diminishes the quality of life of its sufferers and places onerous responsibilities on the families and carers that support those afflicted. For CF researchers to succeed they require substantial funding. I'm determined to do all I can to help raise the money required to accelerate research into an effective cure as quickly as possible. Together we can beat CF once and for all."
Mae Johnson, SA
Mae Johnson is an inspirational young woman and future leader we are proud to have as an ambassador for Cure4 Cystic Fibrosis. Despite being diagnosed with cystic fibrosis at birth, Mae is determined to live life to the fullest and achieve all her dreams.
In her spare time, Mae enjoys reading, painting and baking. In 2020 whilst completing year 12 Mae had to work hard to keep up at school due to missing a lot of days because of hospital appointments and illness. Despite this, she is now in her last year of her Bachelor's degree and at the end of the year will have her degree in Forensic Science at Flinders University. When Mae finishes her studies, she wants to work as a forensic chemist, we don't have any doubt she will achieve this goal.
"I was delighted to become Cure4 Cystic Fibrosis' first Youth Ambassador as I love to raise awareness to help find a cure for my disease. There are a lot of people who have never heard of CF and now as an Ambassador, if I can help to educate people about the disease and how it affects my life then maybe, we can raise enough money together, to find a cure."