Research Projects
Children's Phage Clinical Trial
Clinical trial – World first personalised phage treatment of Pseudomonas aeruginosa for children with cystic fibrosis
Project Duration – 2 years
Dr Jagdev Singh and his team at the Sydney Children's Hospital are trialling a treatment for children with chronic Pseudomonas aeruginosa infection, using personalised bacteria-killing viral treatments called bacteriophages (phages).
With Cure4CF's funding, Dr Singh's team will:
Isolate the bacteria from children with chronic pseudomonas infection
Identify and produce a matched phage treatment that is specific to the bacteria of the child
Deliver the treatment to the lungs and assess the response.
The problem with Pseudomonas aeruginosa bacteria
Research shows that 1 in 4 children living with cystic fibrosis will be infected with Pseudomonas aeruginosa in their lungs, which increases the risk of dying and requires ongoing treatment with antibiotics. Children living with cystic fibrosis (CF) are prone to recurrent chest infections with Pseudomonas aeruginosa which increases their risk of dying by 2.6 times within 8 years.
Currently, available treatments are prolonged and/or repeated courses of antibiotics. These treatments can lead to hearing impairment and kidney disease and push the organism to evolve and become resistant to antibiotics.  As more and more bacteria are becoming resistant to current antibiotics, an additional or alternative treatment to antibiotics that can increase effectiveness and reduce side effects is urgently needed.  Bacteriophage therapy may offer a solution to this problem.
Why bacteriophages?
Bacteriophages are specific and specialised viruses that kill bacteria without harming human cells. It is this unique character that will allow the team to select and use to treat infections in the lungs.  Phages are very specific and can be exactly matched to the bacteria that is causing harm and kill the bacteria without the need for antibiotics. They can also adapt just like bacteria to which means they can evolve to remain effective as bacteria evolve.
Dr Singh's project seeks to break our dependence on antibiotics by using bacteriophage treatment. This novel clinical trial is a world first study of personalised phage treatment in children with CF. It is exciting that the team will be working with scientists nearby who can produce and manufacture the treatment in Sydney.  Excitingly, an effective treatment would be beneficial not only to children with CF but also to adults with CF and many other lung diseases which are impacted by Pseudomonas aeruginosa including COPD and bronchiectasis.
Why lung delivery?
The team will investigate two phage delivery methods – nebulised and bronchoscope, another unique approach. The team hope that using a nebulised therapy would mean that children will be able to receive treatment at home, go to school and enjoy their lives.
The approach will not only be more family friendly but will also reduce the dependence on hospital beds and hospital visits and avoid unnecessary exposure to other infections while staying in hospital.
What will be the pathway to moving this therapy into the clinic?
Dr Singh hopes to provide a safe alternative to antibiotics that is easy for children. Once the team determine that the therapy is effective and tolerable for children, more advanced trials can be undertaken which would be the next step to moving phage therapy into routine care for people of all ages who have CF, both in Australia and globally.
About Dr Singh
Dr Jagdev Singh is a paediatric respiratory and sleep consultant at the Children's Hospital at Westmead. He has spent 15 years treating and caring for children in various fields in paediatrics which include; infants (neonatology), critical medicine, endocrine, retrieval medicine, general, rural, and developmental paediatrics in different parts of Australia and Malaysia before finding his true calling in paediatric respiratory and sleep medicine.
Dr Singh is a researcher and a clinical lecturer with the University of Sydney. He has delivered various talks and teaching sessions for GPs, paediatricians and trainees in the field of respiratory and sleep medicine and has won numerous awards and nominations in the field of teaching and research. More importantly, Dr Singh is devoted to teaching and empowering trainees, GPs and aspiring paediatricians in the realms of respiratory and sleep medicine. He is currently developing teaching modules and guidelines both in a national and international level. In addition to performing his own research, Dr Singh also supervises and guides junior researchers in the field of paediatrics.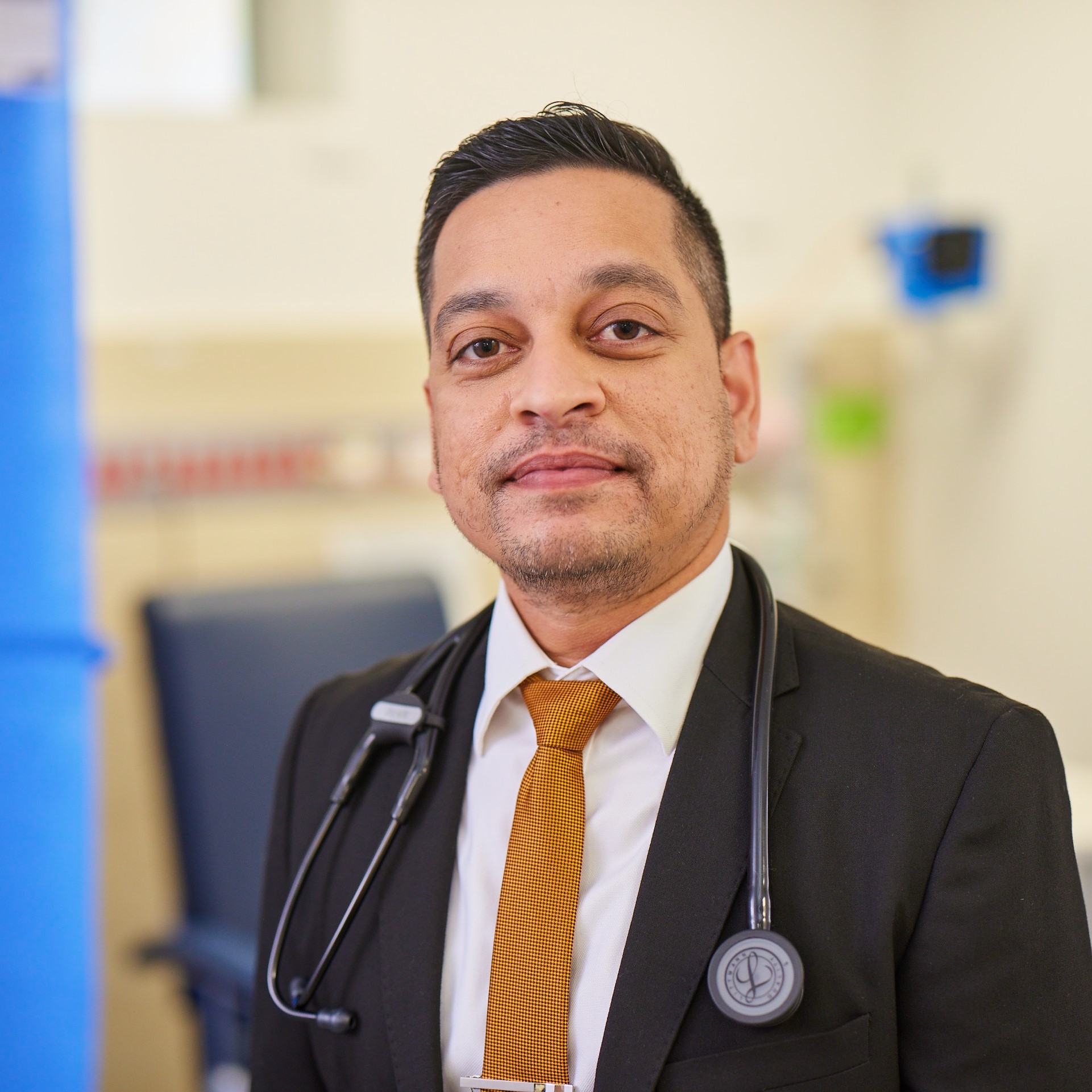 Dr Jagdev Singh
University of Sydney
Join our CFArmy to fight cystic fibrosis and help pave a future free of this disease.