Research Projects
Burkholderia Cepacia
Meet Professor Marc Pellegrini – Walter and Eliza Hall Institute of Medical Research Victoria
Eradicating Life-Threatening Infections in People with Cystic Fibrosis.
Project Duration – 1 Year
Until cystic fibrosis is completely cured, treatments that deal with aggressive infections will always be needed.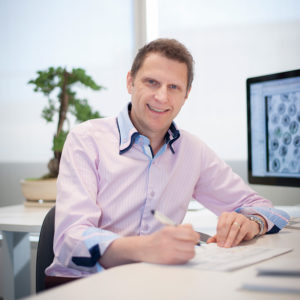 People with cystic fibrosis have a higher risk of developing infections, even if they are taking an exciting new drug like Orkambi or Trikafta. And for those who have a long-term, ongoing infection, Orkambi and Trikafta won't make it disappear. The new therapy that Professor Pellegrini is developing would work hand-in-hand with these new drugs to fight infections and improve overall health.
It is especially exciting to note that this therapy is not an antibiotic and works in a way that prevents bacteria from developing resistance to it.
Professor Marc Pellegrini is an infectious diseases physician and Head of the Infectious Diseases and Immune Defence Division at the Walter and Eliza Hall Institute, and Professor of Medical Biology, University of Melbourne Australia.
His research in discovery biology is focused on improving management of infectious diseases that threaten to become the major contributor to morbidity and mortality globally.
Marc endeavours to deliver new diagnostics, interventions and treatments that are underpinned by a comprehensive understanding of pathogen dynamics, host-pathogen interactions and regulated host cell death processes.
He has been awarded several prizes including the Centenary, Burnet, Fenner, BUPA, Viertel, NHMRC Excellence and two Eureka Prizes for his therapeutic discoveries.
Through this grant Marc's research will focus on eradicating life-threatening infections in people with cystic fibrosis.
People with cystic fibrosis are very susceptible to lung infections. These infections can be life-threatening and can lead to deterioration in lung function.
A particularly sinister infection is caused by a group of microbes called Burkholderia cepacia. These microorganisms are difficult to eradicate, and they often become resistant to antibiotics. Infection with these organisms is a particular concern for people who have suppressed immunity for example, people with cystic fibrosis that have had lung transplants.
The Burkolderia cepacia group of organisms infect, reside and persist inside immune cells. This is why they are so difficult to eradicate.
'We have been developing drugs that kill infected cells without harming uninfected cells. When infected cells are killed, using our drugs, we also destroy the microorganism in the cell. Importantly, the microorganism has no capacity to develop resistance to this therapy,' says Marc.
Research Hypothesis
Drugs that induce a form of host cell death called apoptosis can be used to preferentially remove infected cells and eradicate Burkholderia cepacia including strains that are resistant to conventional antibiotics.
The aims and milestones of this project are:
We will infect immune cells (macrophages) obtained from healthy people with Burkholderia cepacia and examine the ability of our drug to preferentially kill these cells across all donors and across all bacterial isolates (expected completion May – July 2020)
Use an in vivo preclinical model to test the efficacy of our drugs in eradicating Burkholderia cepacia and obtain insights regarding treatment duration (expected completion November 2020)
Compare our treatment to conventional antibiotics and examine the utility of combining our therapy with conventional antibiotics and other therapeutics (expected completion December 2020 – January 2021)
Examine the efficacy of our treatment in preclinical models of immunosuppression (expected completion January 2021)
Compile a portfolio of data to present to the pharmaceutical industry to facilitate transition to a clinical trial (expected completion January 2021).
Join our CFArmy to fight cystic fibrosis and help pave a future free of this disease.