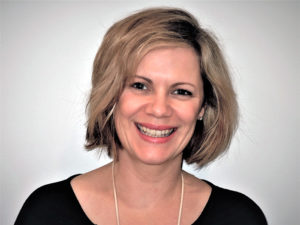 Cure4 Cystic Fibrosis Foundation is proud to announce the appointment of Suzy Dimaline as Executive Manager.
Suzy has over 24 years' experience in the not-for-profit industry, particularly within the disability and employment sectors. She has lent her expertise to roles with the MS Society of SA & NT and most recently, the Women's & Children's Hospital Foundation, where she focussed on the redevelopment of their community and bequest programs as Special Projects Manager.
In her new leadership role of Executive Manager, Suzy is working with the board to inform our organisation strategy. She takes on the responsibility for delivering operations including: fundraising, managing key stakeholder relationships, leading staff.
Suzy is excited to join the fight and partner with the cystic fibrosis community to advance a cure. "I'm so excited to be joining an organisation with such a clear purpose and engaged community. Cystic fibrosis is insidious, and I am passionate to fight for a future free of the disease."
David Coluccio, Chairman of Cure4 Cystic Fibrosis said of Suzy, "The Board implemented a thorough and painstaking process to find a person with first-class professional credentials and values aligned to our own. This process identified a number of highly talented persons who fit the bill. We are so pleased that Suzy will be leading the organisation and are excited by the professionalism she brings to the role and the lofty challenges she has set for herself and Cure4 Cystic Fibrosis."
Suzy has commenced her leadership role with Cure4 Cystic Fibrosis on November 27 and will lead a growing team as we invest additional funds towards enhancing our ability to raise even more funds for research into a cure for cystic fibrosis.
Stay tuned for more exciting announcements coming your way in near future.
Warmest regards
David Coluccio
Chairman, Cure 4 Cystic Fibrosis Foundation