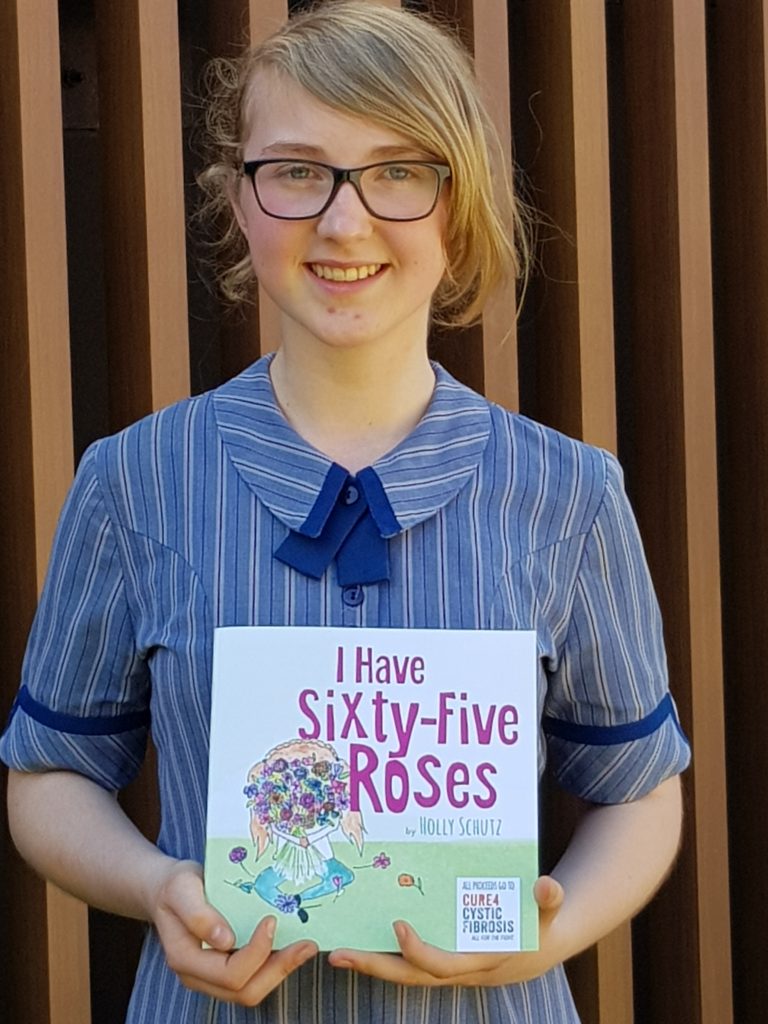 Meet first time author, Holly who has written and illustrated her own book inspired by her cousin who has cystic fibrosis (CF). Holly is donating all profits from her book sales to Cure4CF. Read more about how you can get involved below.
"As a young baby, my cousin was diagnosed with CF. Now I have finally been given a chance to help. By raising awareness for this condition through my book, children living with CF will be understood better by their peers and more support will be given to researchers and charities.
My goal is to raise awareness for the condition and the cause. All proceeds from this book will fund research to find a cure for CF. By getting this extra money to researchers, they can continue to push to find a cure.
By purchasing a book you are not only contributing to this cause and helping thousands of people around the world who are living with CF, you are also helping me support my cousin live a better, longer life. Thanks! Holly"
Beyond Bank have generously funded the publishing of the books to ensure that we receive 100% of profits from all sales.
PURCHASE A COPY OF THIS BEAUTIFUL BOOK BELOW.
Whether it is for yourself, a loved one or your local school, you are helping educate your community about this insidious disease.
For media enquiries or school and corporate visit requests please email us at info@cure4cf.org.
**Holly will hand pack every order so please allow up to 2 days processing time (plus postage) once you have placed your order. Thank you.